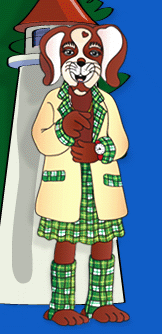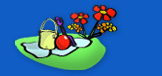 Characters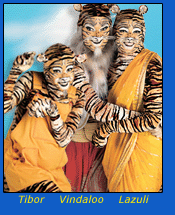 The Tiger Family: The Grrrs

At the beginning, the Grrrs were a traditional family with long periods of single-parenting. Tibor was mainly raised by his father. This year, Lazuli and Vindaloo, Tibor's parents, separate and Lazuli leaves the house. How will Tibor handle the absence of his mother, the shared parenting, the repeated transitions between mom's house and dad's house? Would his backpack carry some of the solution to his fears and anxiety?





Our Hero-Child: Tibor

Our shy cub suffers from asthma (he always carries his small inhaler with him!). He is curious and knows a lot of things. Always nice, caring and charming; he would do just anything to please you!

His voice is soft and tender, unlike his father's. Deep down, he dreams of becoming tall and strong, of achieving great things but as he often fails to reach his goals, he gets frustrated. Sometimes, he is afraid of not meeting the expectations of his greatest hero, his father.

He is not the most ambitious child; he lacks confidence, gets sometimes anxious and short of breath. He always tries to justify himself by saying: "I'm too small! It's not my fault!" Sometimes, on the Island of Dreams, he feels like he's tall and when he gets back, he can still enjoy the feeling: he is a "big" 4-year-old boy!

Still, Tibor has fabulous qualities and a very endearing personality. He is loyal to his friends, caring and always empathetic. Candid, he enjoys the things around him, he is able to let go of his sadness and he loves to have a good laugh. Tibor is not afraid of being alone. He uses his imagination to create fabulous worlds. He may be small but he thinks big!



The Father: Vindaloo

Doorman in a reputable hotel (where he gets to see the greatest stars), he looks lie a 5-star general in his scarlet and gold uniform.

His motto: Full Steam Ahead! He is exuberant and imposing. He is dynamic and hard-working.

Vindaloo loves his son Tibor and expects a lot from him. Sometimes, he may even expect a bit too much. He may be quite impressive when he gets angry (oh! hear this strong voice), but he is also tender and attentive when Tibor needs him. He knows how to make him proud to be a boy!

Amateur musician, he is interested in world music and particularly in trumpet music as himself, is a very good trumpeter. Often, he softly sings lullabies to get his son to sleep; he sings beautifully.



The Mother: Lazuli

Buyer for a business specialized in the sale of semi-precious stones, fossils, butterflies, shells, etc., she travels a lot.

Curious, Lazuli is energetic, spontaneous and straight-forward! She moves fast and speaks frankly. She needs action and refuses to slow down. When she gets excited about something, trust her: she will get the job done!

She is often abroad and when she's back to the country, she tries to compensate for the time she's been away. And she takes a lot of space; maybe a bit too much! When she travels, she sends postcards, small items, or little notes by e-mail that Vindaloo reads to Tibor.